hello :) today, i have a small review to share~
a few weeks ago, i was contacted by Raquel over at
EZ French Nails
to do a review on their quick and easy french nail tips.
this is what i received...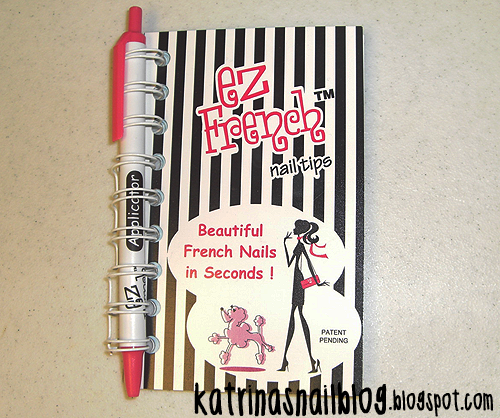 a booklet & applicator.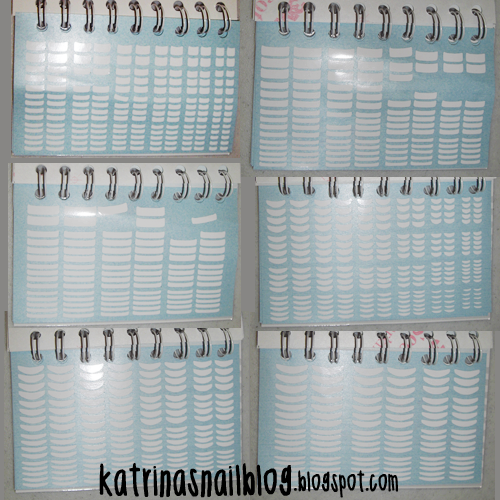 the booklet contains 9 pages of varying sizes of nail tips for both oval and rounded-squared nails. these pictures were taken
after
i already did my mani .. thats why there are some stickers missing. and i only took pictures of 6 random pages..
the applicator looks like a pen but it isnt! haha. its a needle tip that helps pick up the nail tip stickers.
here were my end results;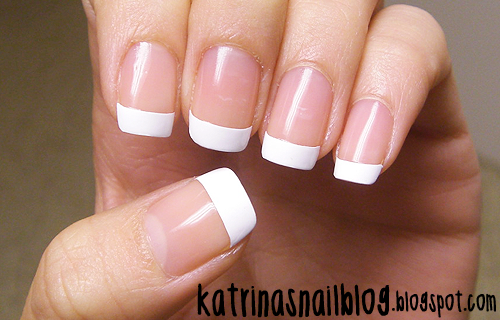 awkward side picture to show how nice and flat the nail tips were. :P i did add one layer of top coat over (top coat is optional).
im not gunna lie, it took me almost 5 minutes to get my first tip on .. but after that, applying the rest of the tips were a piece of cake! its really easy to do once you get the hang of it. (there is also a video provided on the
EZ French Nails
website on how to apply the tips.) im not someone who usually likes doing french tips on my nails .. but i was wow-ed and in love! with my french mani. my mani lasted almost 2 days, which is what the
EZ French Nails
website states. the one and only thing i didnt like about my mani was the shape of the curve of the thumb nail; maybe its just my personal preference, but i would've liked it more if the curve wouldve been a bit more curved and less straight.
overall, i was impressed with the EZ French Nail Tips. they were easy to use, super fast to apply, and the best part - - they dont smell! :)
check out the
EZ French Nails
website for more information and products. and once again, thanks to Raquel for providing me with the products for a review.
have a good one!,
<3KATRINA