hi everyone!
it sure has been a while since my last post. last week was a busy week for me & then i was sick over the weekend as well, so i didnt have the time to post. but im better now! so today, i bring you a review!
a few weeks back, the very sweet Nicole of
Pink Nails
emailed me and asked if i wanted to review some
Crackle FX Polishes
.
she kindly sent me three bottles for a review:
Sky Blue
,
White
, &
Black
.
Nicole also sent me a letter with some tips for using the Crackle FX polishes. she suggested to wait until the base coat & nail polish are both done drying before applying the crackle polish...and that Crackle FX is supposed to give a matte look, so to not apply top coat over it.
one coat of
Sky Blue
over 2 coats of China Glaze's
Sea Spray
. no top coat.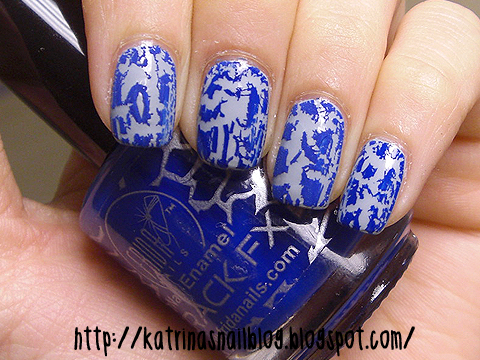 just for fun, i applied top coat on my middle & pinky nail.
one coat of
White
over 2 coats of China Glaze's
Sea Spray
. no top coat.
again, top coat on both middle & pinky nail.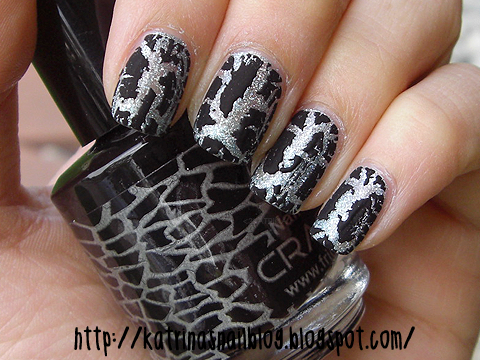 here is one coat of
Black
over ...i forget what polish im using as base X_____X
and here is with top coat on middle & pinky nail.
im not a big fan of crackle/shatter polishes, but overall, i liked these.
White
was my favorite~
Crackle Fx
polishes are being sold at $3.00 over at Nicole's site,
Pink Nails
so be sure to check it out! :)
once again, thanks to Nicole for sending me these to review!
have a great one!,
<3KATRINA