hiiii-yeom~
^^ thats something that my favorite, cute Korean boy always says. along with "bye-yeom~" i think im gunna start using those two more often now :)
here is a mani that i had on in the beginning of the week;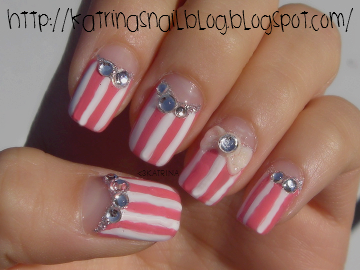 3 coats of Maybelline's
Pink Sombrero
. the polish is slighty squishy & jelly like, but its super cute!
on my ring finger, i used a 3d acrylic bow that i received from
Born Pretty Store
to
review
. might i add again, I LOVE THE 3D ACRYLIC MOLDS!!!! :)
this mani, i had a love-hate relationship with. at some times when i looked at my nails, i liked them. and then at other times, i just really hated them! i dont know why :P
oh, by the way... guess who has two thumbs and got her first Helmer today? MEEEEE :) guess i'll be rearranging my polishes tomorrow :)
enjoy the rest of your weekend!
bye-yeom!~
<3KATRINA