Happy Monday~
i bring you another kpop inspired mani today; yes,
i know
... i've been doing a
lot
of kpop inspired manis lately. ha. ha.
an anonymous person on formspring + someone on tumblr asked me to do a mani inspired by Big Bang & 2NE1's Lollipop. although im not a big fan of Big Bang, i do enjoy their music. 2NE1 on the other hand, i do really like. so spunky & different, they are. :) so onto the mani~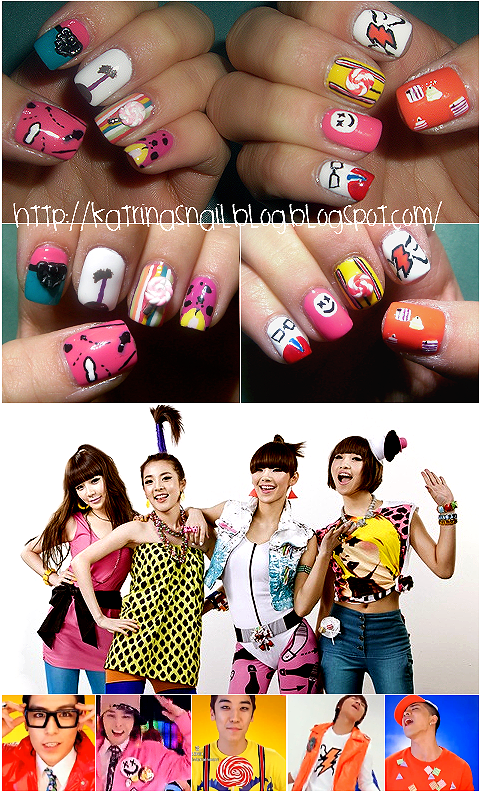 im so upset that the design on my pinky & thumb on my right hand turned out sooo badly. it really bothers me T__T and, i couldnt find any nice, HD music videos so the screen caps are super bad quality :'( its also killing me inside that the order of the girls in the picture isnt the same order as they are on my mani; but hey, thats just my tad bit of OCD kicking in. haha
i would also like to mention that the two lollipops are from my
awesome package
from
Born Pretty Store
. and the black bow on my pointer finger on my left hand is from a mold that i also got from BPS.
on, onto the mv. enjoy the music video~
anyone else on tumblr & is beyond annoyed that tumblr has been down for FOREVER now? -__- oh well.
hope your week starts out great!,
<3KATRINA