hi! i've been a little MIA in the blog world lately, although i did try to pop my head in every so often to check out whats new. again for today, i dont have much to post.
its been about 2 weeks since my no-buy started back up; but i had to break my no-buy on Saturday when i walked into Meijer's to find the whole collection of NOX Twilight nail polishes! i, legit, went crazyyy to see them with my very eyes =P
i ended up picking up my two favorites;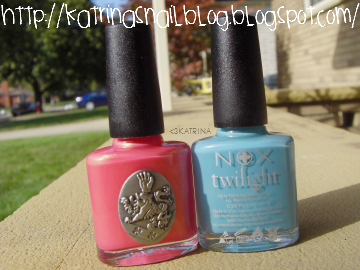 Citrus
&
Poseidon
.
$6.99 per bottle, which is the same price online. i've wanted these two polishes since the first time i saw swatches of them. total beauties! im not sure if im going back to pick up any more of the polishes cause im not really diggin them..but we'll see. i think i kinda like Talon.. =P
on to the swatches -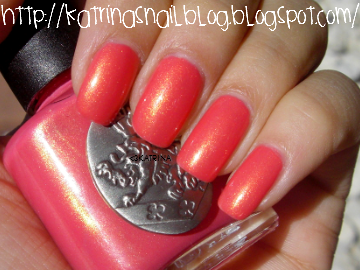 the beautiful
Citrus
. i believe this is two coats. Citrus was a bit goopy but it was manageable. coral-ish pink with an awesome gold shimmer. gosh. i have mixed feelings about this one. this was my #1 out of the collection but after i put it on, i didnt like it. then the next day, i woke up & loved it. then i didnt like it again, and then i fell in love with it again. ergh. i dont know how i exactly feel about it. =P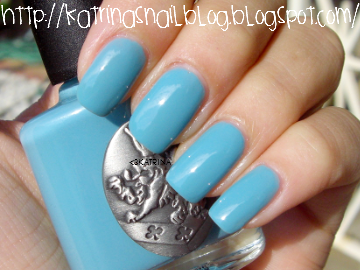 gorgeous
Poseidon
. three coats here. this one was watery but manageable as well. kinda like a sky blue + turquoise color. total beauty! love, love, love!
im done here for now, hope your week goes well :)
have a great one!,
<3KATRINA