[ahh - this post has been long overdue.]
when i found out that the sweet people at
Viva La Nails
offer bloggers and youtubers sample packs [PLUS FREE SHIPPING!!], how could i resist?! well, honestly, i originally didnt want a sample pack..but after seeing everyone's sample packs & the awesome things you could do with it..i just knew i had to try a sample pack! plus, you know me & nail art..we're friends [sometimes] =P
once i signed up for my sample pack, i was SUPERRRR thrilled! but it look -literally- two full weeks for my sample pack to finally come to me. each & every day that i waited, i slowly started to think i wouldnt get it ..but thankfully, i was wrong :) by the end of the two weeks, i wasnt so thrilled anymore. so i've put off the samples til now.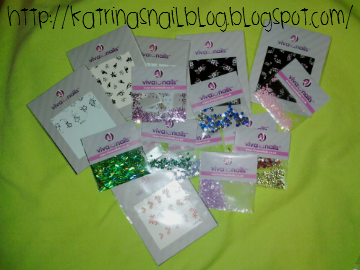 today, im going to share with you the
water decals
that Viva La Nails offer. when i first saw everyone's posts about the water decals, i was wondering how "easy" it really was.
here is four coats of Milani's
Creme Brulee
. thats right, four coats *ugh. i hate doing more than three coats of polish. anyway, i loved the design of this decal. and yes, the water decals are
really
as easy as people say it is :)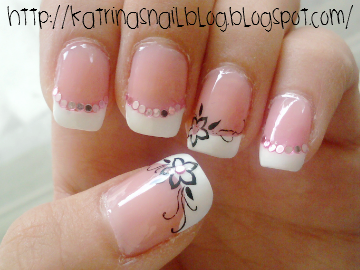 recently, i used another water decal for a mani. just a simple french tip with pink [i cant figure out if the pink things are "glitters" or "dazzlings" oh well..] circle things. i really liked the look of the decal + pink things, but i hated the pink part of my mani - too pink for my likings.
anyway, this is it for this part of the review. if youre a blogger and would like to receive a free sample pack, its really worth it. i think they are currently out of stock, but definitely check back in & get your sample pack!
http://www.vivalanails.co.uk/samples.html
thanks for tuning in,
<3KATRINA