im not sure about you, but i hate Mondays; although i do hope that your Monday was well :) today is going to be another quick post. just a heads up, there are
so
many things running through my mind right now, im not sure if this post will make much sense. ha. ha.
moving on, space nails seem to be one of the new fads. with the help of Asami's
space nail tutorial
, i did a space mani with a slight twist. being the kpop
freak
lover that i am, i included a little bit of kpop in my mani. one of my favorite kpop groups is B2ST/BEAST; they just came out with a new album & so here is my space-twist version of B2ST's album cover.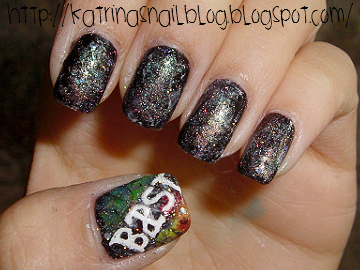 heres a picture of their cover.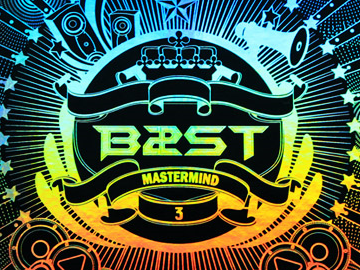 it sucks that the holo glitters on my nails didnt get captured well in the picture - which made the whole space-effect look flat =/ not to mention that 2 with the line down the middle was a pain to draw.
im going to share the kpop love. here's the music video to B2ST's song, Breath.
- - - -
also, please check out
Katt
's blog. shes new in the polish blog world.
not sure when i'll post again..
so for now, have a great week,
<3KATRINA