wow. laaaame title. ha.
for another short post, i have a mani that i did last night..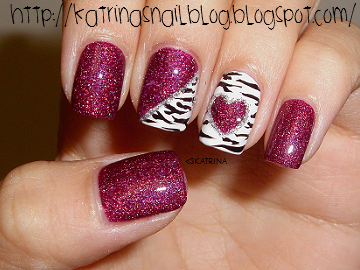 two coats of the gorgeous OPI
DS Extravagance
. two coats of Sally Hansen
White On
, free-handed zebra pattern, and silver glitter polish.
pretty simple mani. i shortened my nails down - a lot! and i like em short..but my nails look wide O__o
this is it for now..
till next time!,
<3KATRINA